Indonesian Educators Working on GCED Curriculum Integration: Capacity-building Workshop to Develop GCED-integrated Teaching Modules for Indonesia
11.08.2023 | apceiu-cdi | 18 reads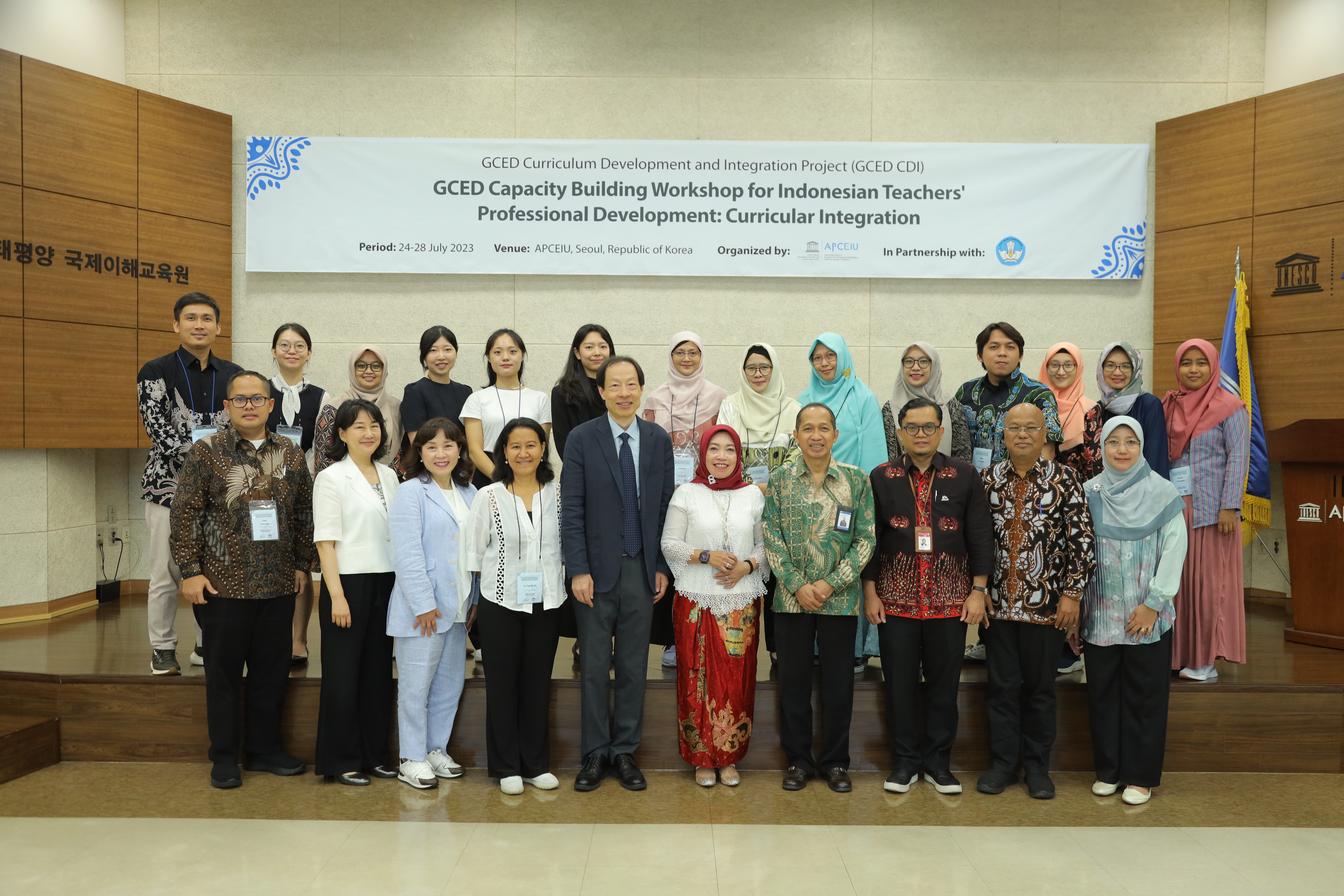 The GCED Capacity Building Workshop for Indonesian Teachers' Professional Development: Curricular Integration was held in Seoul, Korea from 24 to 28 July and successfully concluded with inspiring presentations from Indonesian teachers and resourceful comments from APCEIU experts.
Indonesia is one of the partner countries for the 3rd Round (2021-2023) of the GCED Curriculum Development and Integration Project (GCED CDI), which APCEIU has been carrying out since 2016, to facilitate the partner country to mainstream GCED through curricular integration.

The GCED Capacity Building Workshop, organized by APCEIU in collaboration with the Directorate General of Teacher and Educational Personnel, Ministry of Education, Culture, Research, and Technology of the Republic of Indonesia (DGTEP), aimed to enhance Indonesian Curriculum Development Committee (CDC) members' understanding of GCED, capacity to integrate GCED into their teaching and curricula, and the draft teaching modules and lesson plans at primary school level.
The workshop started with an opening ceremony, welcomed by APCEIU Director Mr. Hyun Mook Lim, and attended by fifteen Indonesian CDC members, including Ms. Nunuk Suryani, Director General of DGTEP, who gave the opening remarks. Mr. Gogot Suharwoto, Education attache of the Embassy of the Republic of Indonesia in Seoul, ROK also attended the ceremony on behalf of the Ambassador, delivering his congratulatory remarks.

The Workshop mainly provided a series of GCED seminars and write-up sessions to enhance the CDC's competences in designing GCED integrated teaching modules and to review and revise their draft modules. Held in S. Korea, the Workshop also provided Indonesian participants with opportunities to learn about GCED practices in S. Korea and to network with Korean teachers. Good practices of GCED presented by GCED lead teachers in Korea inspired Indonesian CDC members, while the joint sessions with 30 Korean teachers were a great opportunity to learn and discuss intercultural understanding and socio-emotional learning and to share their ideas on GCED integrated classes.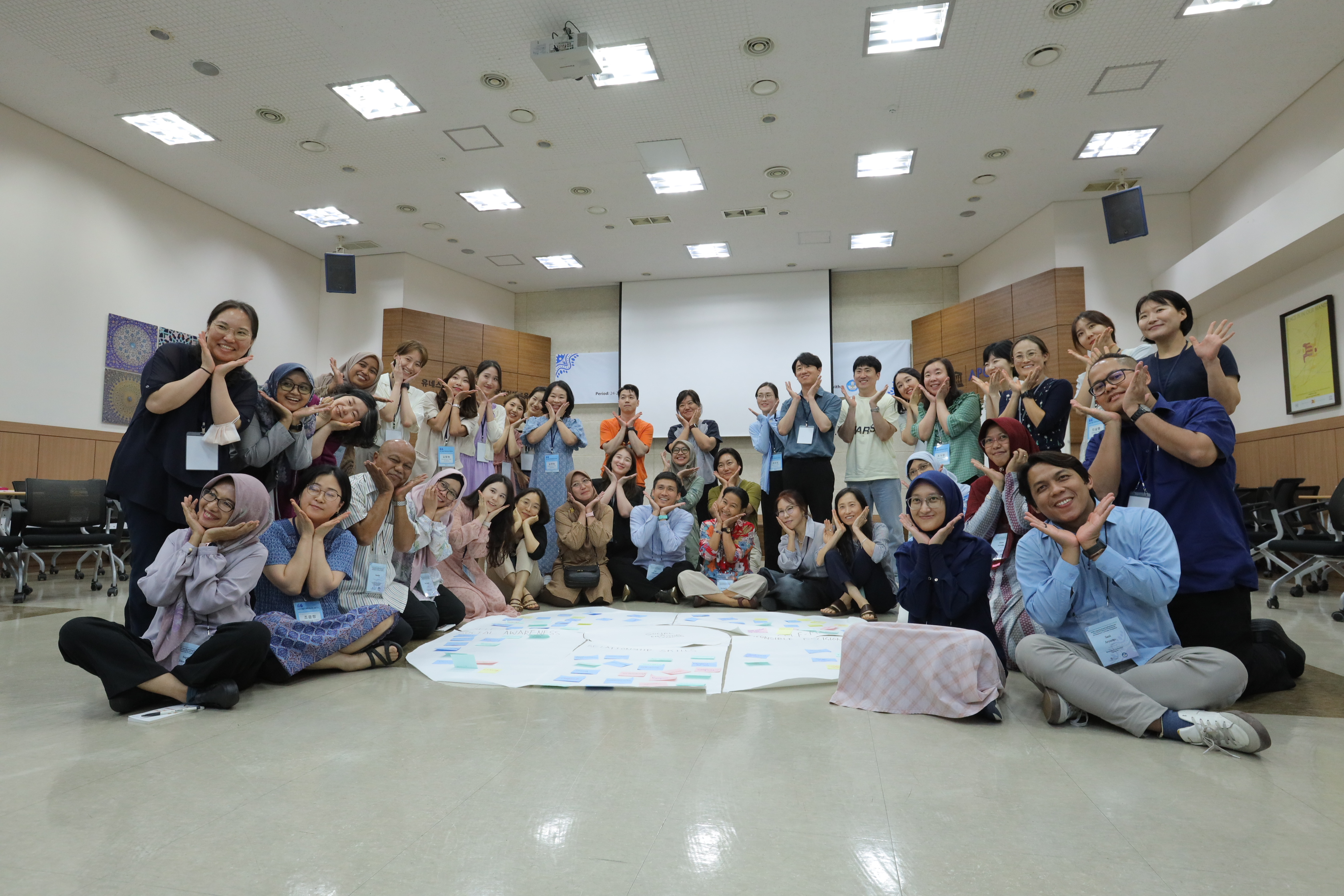 Based on the seminars, discussions, and consultations provided through the workshop, especially through the write-shop sessions, the draft teaching modules and lesson plans prepared by the Indonesian CDC were discussed and reviewed. The final presentations of their revision plans clearly demonstrated the participants' enhanced understanding of GCED and curriculum integration and their effective integration of what had been learned throughout the Workshop. At the end of the Workshop, DGTEP also expressed its commitment to introducing GCED as a key learning area to the literacy and numeracy education of Indonesia.
By November this year, the Indonesian CDC will focus on the finalization and dissemination of the teaching modules and lesson plans, which will then be authorized by the MOECRT to be used nationwide in Indonesia.